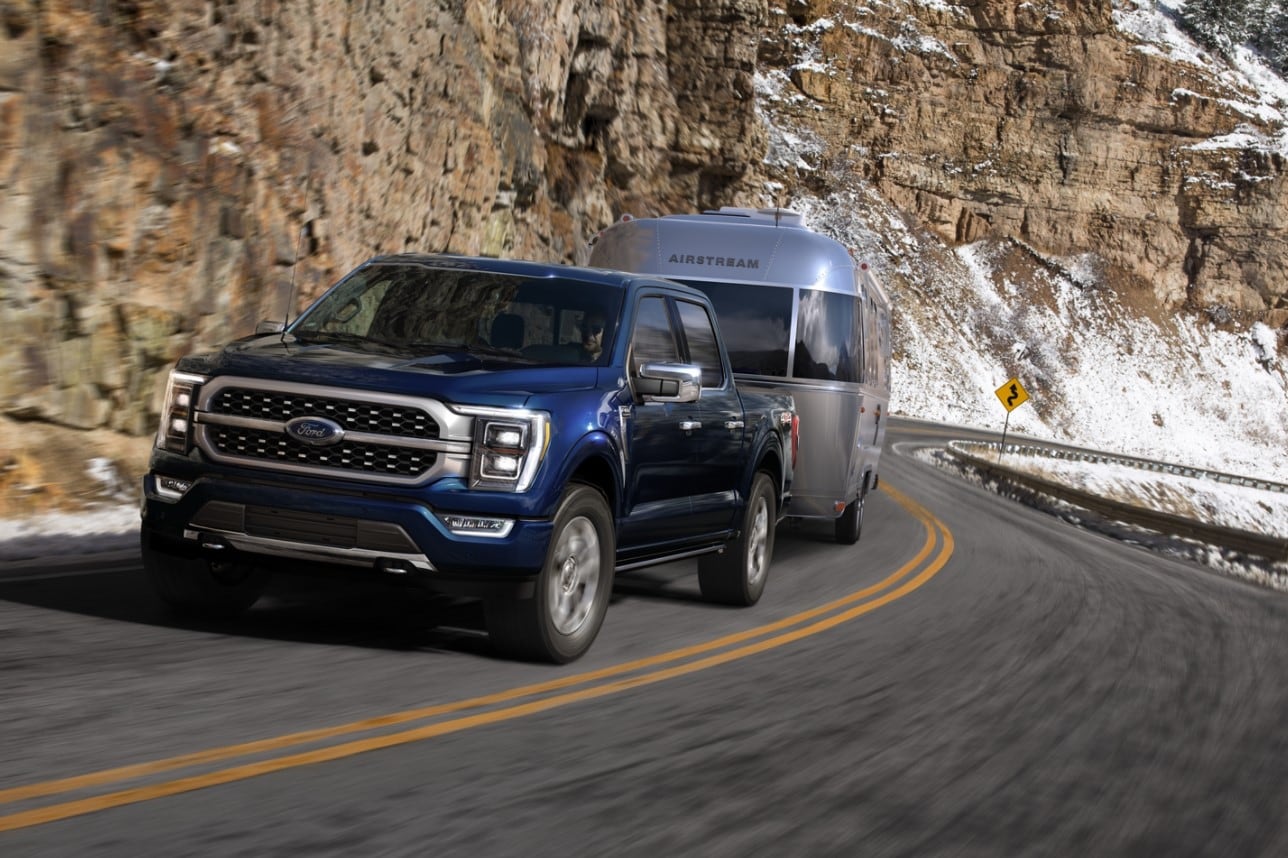 Everyone wants to know when the 2021 Ford F-150 will be available and what it has to offer. At Phil Long Ford of Denver, we have the complete 2021 Ford F-150 specs, including information on the electric F-150 and PowerBoost Hybrid models.
2021 Ford F-150 Reveal
Our first look at the 2021 Ford F-150 occurred during the debut, back in June.
2021 Ford F-150 Release Date
This Fall, we expect to see the new F-150 arrive at showrooms. The PowerBoost Hybrid model will arrive with the regular lineup, but the electric pickup models might not be available until 2022.
2021 Ford F-150 Highlights
The biggest news about the 2021 Ford F-150 lineup is the new PowerBoost Hybrid engine. It's expected to make up about ten percent of the lineup.

2021 Ford F-150 vs. 2020 Ford F150
The 2021 Ford F-150 gets some new styling updates and a few interior upgrades. Owners now have the option of 17-, 18-, 20- and 22-inch wheels. Additionally, the company rolled out 15 exterior color choices for this lineup, with six of them being brand new.
2021 Ford F-150 Trims & Price
There will be seven total trim options with the new F-150 models. We don't know the trim levels for the electric truck yet.
Ford F-150 XL

|

$28,940
Ford F-150 XLT

|

$35,050

            

Ford F-150 Lariat

|

$44,695

        

Ford F-150 King Ranch

|

$56,330
Ford F-150 Platinum

|

$59,110
Ford F-150 Limited

|

$70,825
Ford F-150 Hybrid

|

$41,145 (XL trim)
2021 Ford F-150 MPG & Fuel Tank Capacity
With so many engine options, the mpg can vary greatly. With the EcoBoost engine, you can expect 20/26 mpg. Additionally, the new hybrid engine is expected to achieve 23 mpg combined. Most of the trucks have a fuel tank capacity ranging from 23 to 36 gallons. With the PowerBoost Hybrid, you would get a 30.6-gallon tank that can take you 700 miles without a fill-up. 
2021 Ford F-150 Electric Range
While there are no figures yet on the electric F-150 range, we do know that it should be more than three hundred miles on a single charge. Ford is going to use some of the same technology from the Mustang Mach-E electric SUV.
2021 Ford F-150 Configurations
As with the previous models, you can still choose three F-150 configurations. With a Regular Cab, you would have room for three people, while the SuperCab and SuperCrew models make room to hold six instead.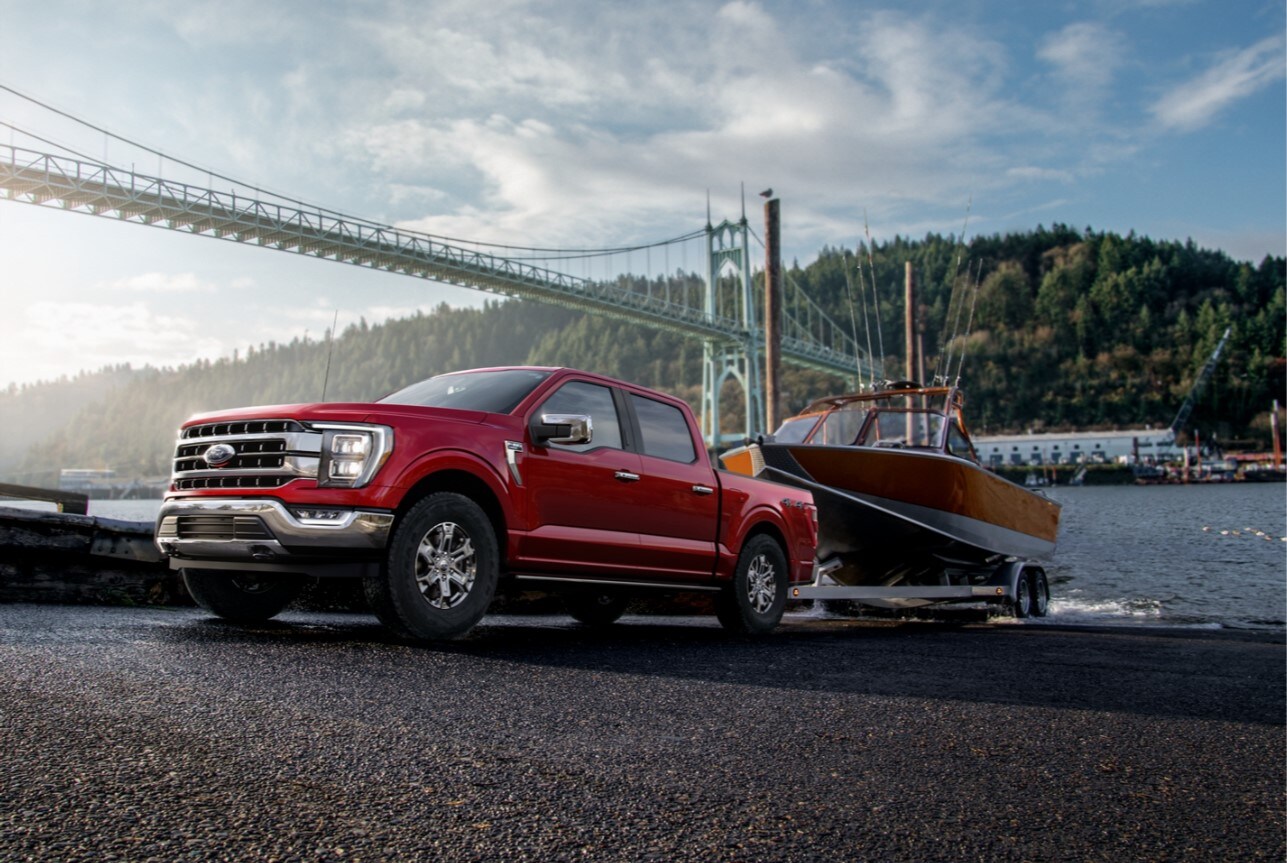 2021 Ford F-150 Towing Capacity
Depending on the configuration and engine, the new F-150 can tow up to 13,200 pounds. While we don't know what the electric F-150 will be capable of, it's expected to come with all-wheel-drive and be the fastest Ford truck yet.
2021 Ford F-150 Payload
The 2021 Ford F-150 can also haul up to 3,270 pounds, with the right configuration.
2021 Ford F-150 Curb Weight
We expect the curb weight of the 2021 Ford F-150 to measure 4,550 to 5,700 pounds.
2021 Ford F-150 Gross Weight
The 2021 Ford F-150 gross weight continues to fall from 6,100 to 7,050 pounds.
2021 Ford F-150 Transmission
With all of the gasoline and diesel engine options, owners gain a ten-speed automatic transmission.
2021 Ford F-150 Interior Improvements
With fold-flat front seats, lockable storage compartments, the SYNC infotainment system, and the eight-inch horizontal touch screen, owners have access to the comforts and amenities desired.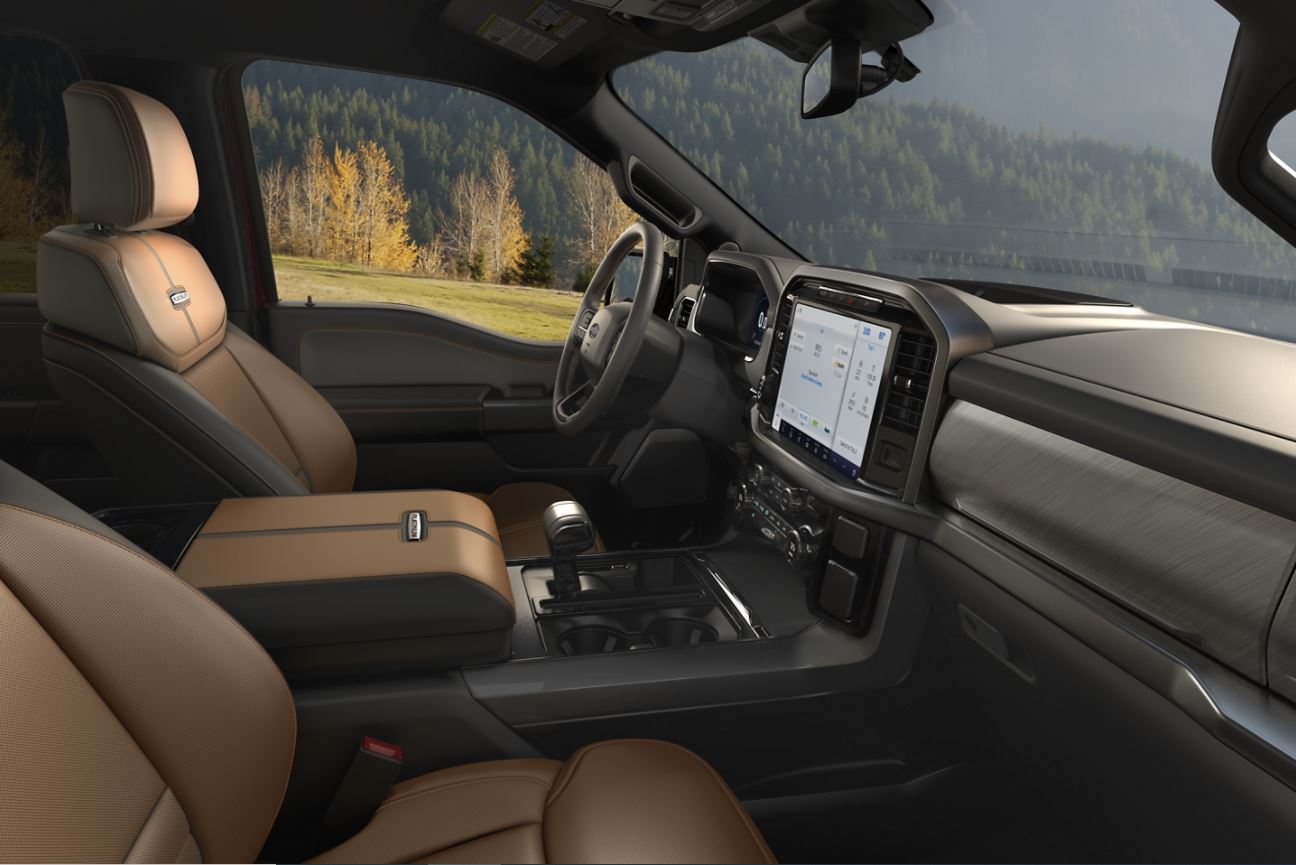 2021 Ford F-150 Length
The 2021 Ford F-150 measures between 209.3- and 250.5-inches long.
2021 Ford F-150 Bed Length
Choose from three-bed lengths to complete any job: 5.5', 6.5' or 8' bed size.
Lease A New Ford F-150
You can pay a little down and have lower monthly expenses when you lease an F-150 in Denver. Talk to our finance team about the special F-150 lease deals happening right now.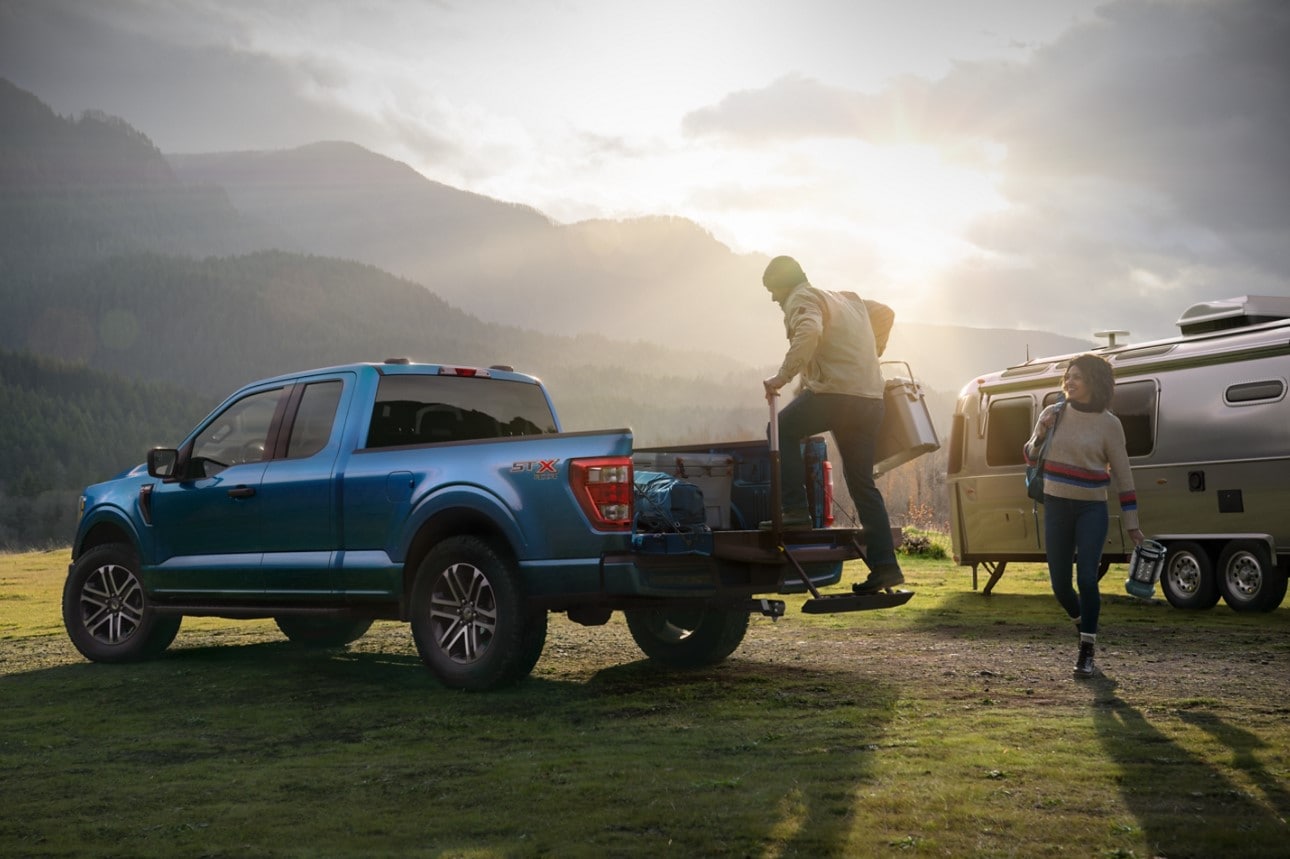 Buy A New Ford F-150
If you prefer to own your truck, we have some special financing terms you might qualify for. Drive away in your new F-150 today.
Buy A Used Ford F-150
There's also a vast selection of pre-owned Ford F-150 trucks in Denver. Browse our online inventory to see what's available today.
Inquire About A 2021 Ford F-150