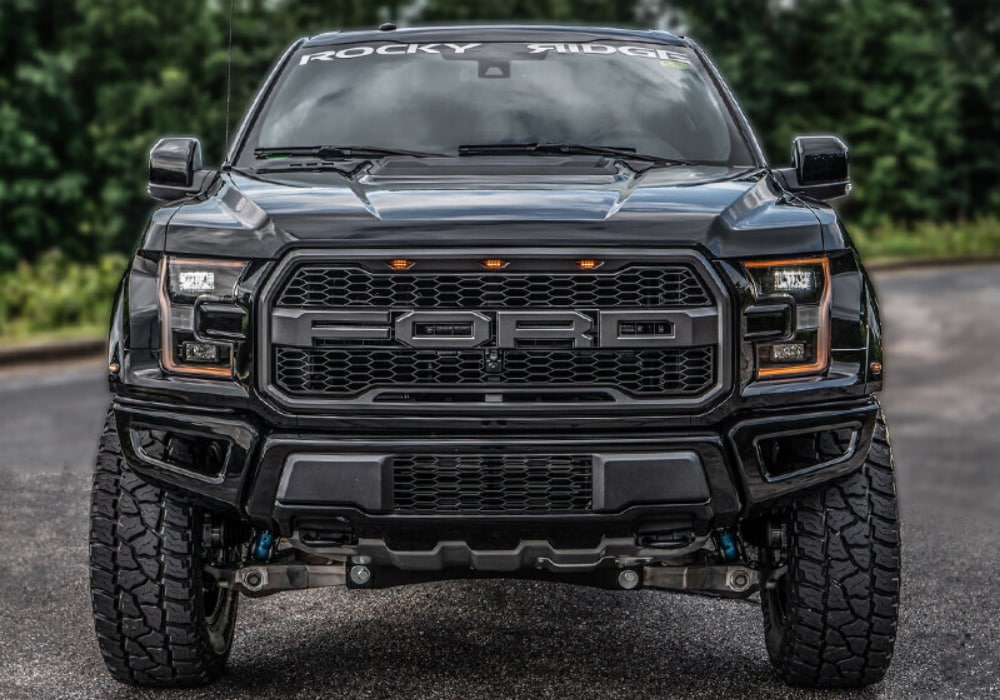 At Phil Long Ford Denver, we couldn't be more excited about the arrival of custom 2020 Ford Raptor models. Leading companies, such as Rocky Ridge Trucks, Hennessey Performance, and ROUSH Performance, are customizing the 2020 Ford Raptor more and more as we speak and creating some unique, killer designs. Let's look at the new Ford Raptor custom creations and evaluate the performance, design, lift kits, configurations, and off-road capability of each one.

View Ford Raptor Inventory


2020 Rocky Ridge F-150 Alpine Raptor K2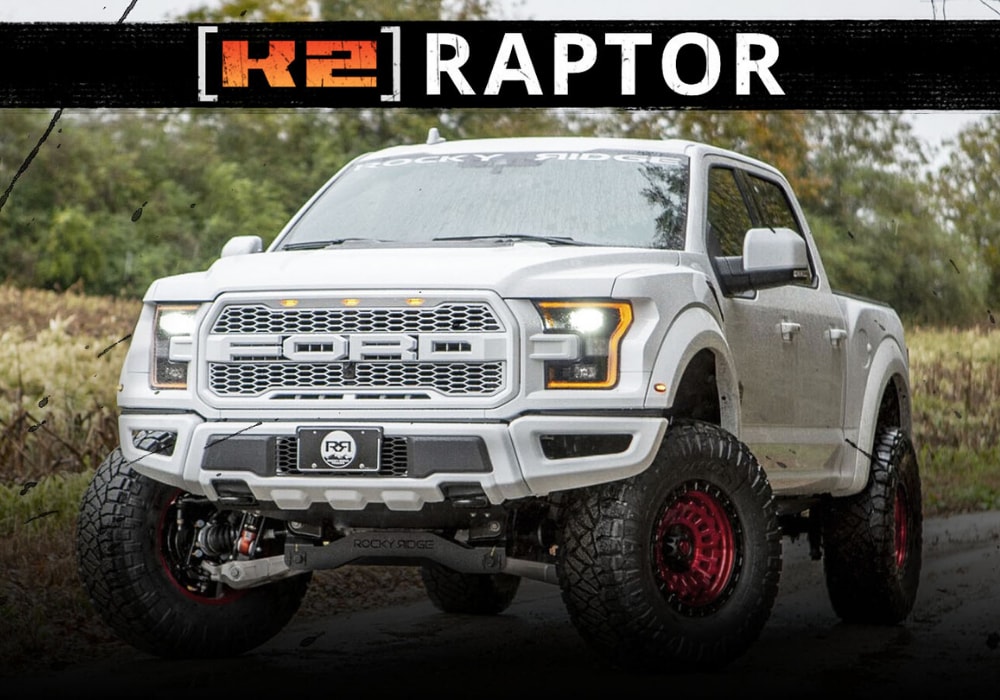 The 2020 Rocky Ridge Ford F-150 Raptor K2 combines a four-inch lift kit and 37-inch tires for maximum off-road ability. The custom suspension and coil-overs also provide smooth travels on the pavement. Other performance additions include a front differential skid plate, Rocky Ridge caliper covers, and Hypertech system calibration. 

Learn More


2020 Hennessey Ford VelociRaptor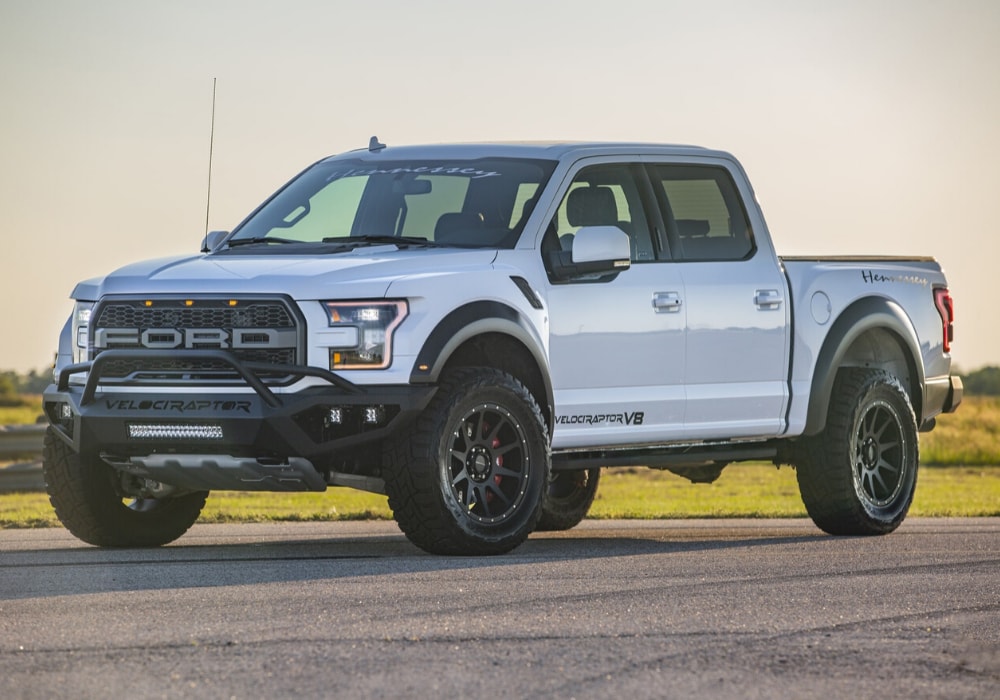 Hennessey goes all out with the Velociraptor models. You can choose the VelociRaptor V8 that features a 758-horsepower 5.0-liter V8 engine or go for the Velociraptor 6x6 instead that has 6X6 locking rear axles, 20-inch wheels, an upgraded Fox suspension plus off-road tires. There is also a VelociRaptor 600 Twin Turbo truck to drive. This 2020 Ford F-150 Raptor features a 600-horsepower twin-turbocharged engine and maximum style.

Learn More


2020 Ford ROUSH Raptor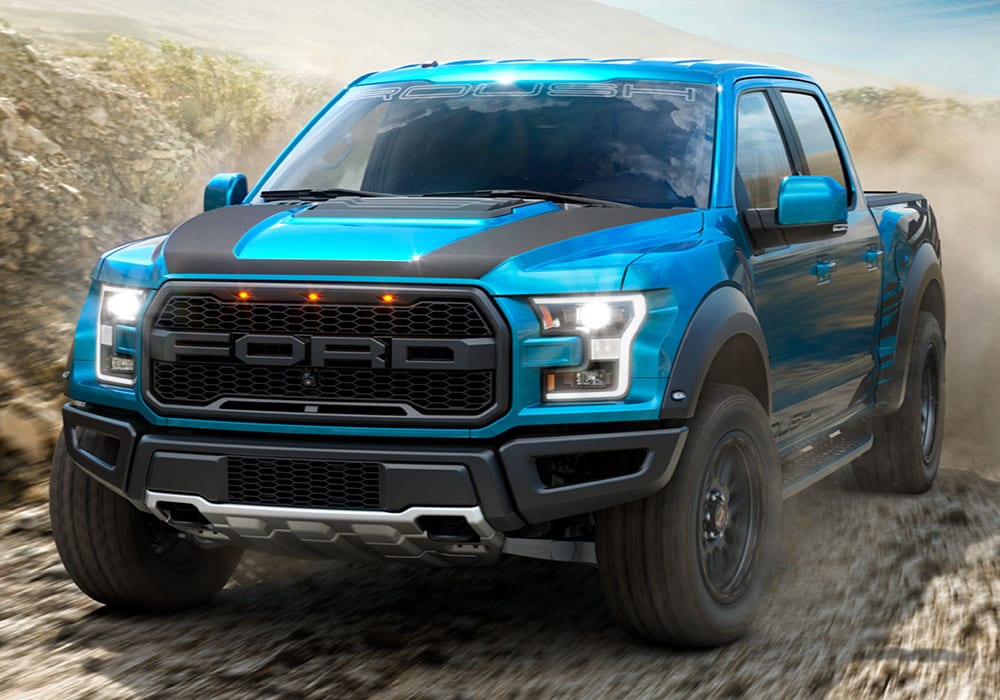 The new Ford Raptor price for this model starts at just $16,500 above the truck base cost. What sets it apart is the corrosion-resistant black coating, 18-inch satin gray, split-spoke, off-road wheels complete with integrated black trim rings, additional red trim rings, and 35-inch General Tire Grabber™ A/TX tires. You can also add dual 10-inch LED light bars, a retractable aluminum truck bed cover, and both the off-road utility kit and console vault that were offered with the 2019 ROUSH Raptor.

Learn More


Galpin Auto Sports Ford Raptor S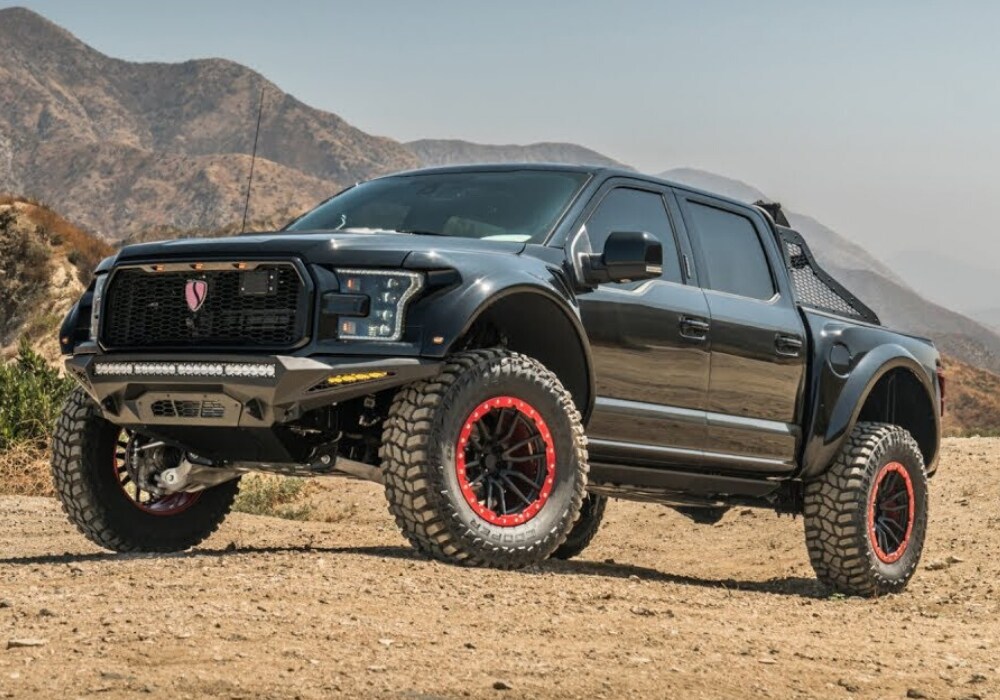 These 2020 Ford Raptor specs are made possible because of the collaboration between 1221 Wheels, Salomondrin, and Galpin Auto Sports. The 2020 Ford Raptor horsepower increases by 102 with this build. Plus, there are new six-piston front brakes, four-piston rear brakes, enhanced suspension parts, and Alcantara upgrades to complete the package.

Learn More


Evolve Your 2020 Ford Raptor into the MegaRaptor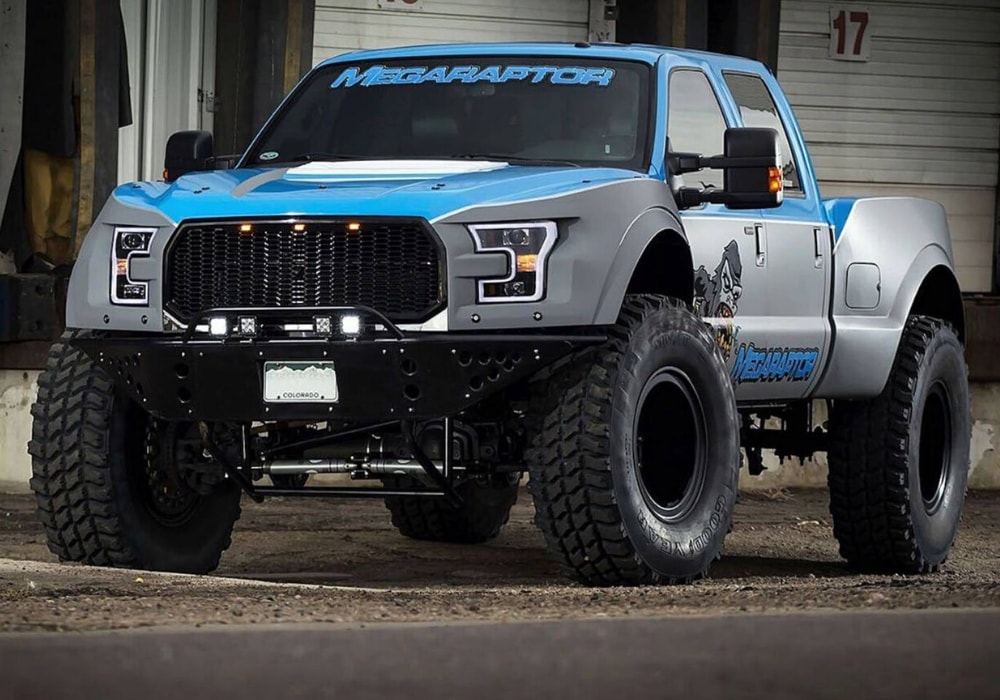 Custom Ford Raptor engines and trims are just the beginning of the modifications. You can get even more enjoyment with a custom Ford MegaRaptor. These custom Ford trucks transform your F-250 or F-350 into a Raptorized Super Duty. Defco Trucks in Denver does these conversions, and they are mind-blowing. Ford further acknowledges how much people love the F-150 Raptor by providing the new 2020 Super Duty Tremor Package. By bringing the excitement to the Super Duty models, owners have a lot more options when it comes to customizing Ford trucks.

Learn More


Custom 2020 Ford Raptors: Lifted Above the Rest, Literally
While the Ford Raptor towing capacity, engine, and features are something to rave about, customizing the trucks is even better. With custom 2020 Ford Raptors, you can add exactly what you want to enjoy your time on the streets or off-road even more. With the available lift kits, custom tires, custom parts, aftermarket accessories, bed configurations, and exterior style, there's no limit to the ways you can transform the Raptor models. The only question is, what do you plan to do with your Ford Raptor model? Tell us your plans below or ask us about custom Ford Raptors in Denver, CO.


Ask Us About Custom Ford Raptors or Tell Us Your Plans
New 2020 Ford Raptors for Sale in Denver, CO
Don't have a Ford Raptor? Well, you need one if you want to customize one! Check out our inventory of new 2020 Ford Raptors for sale in Denver, CO.