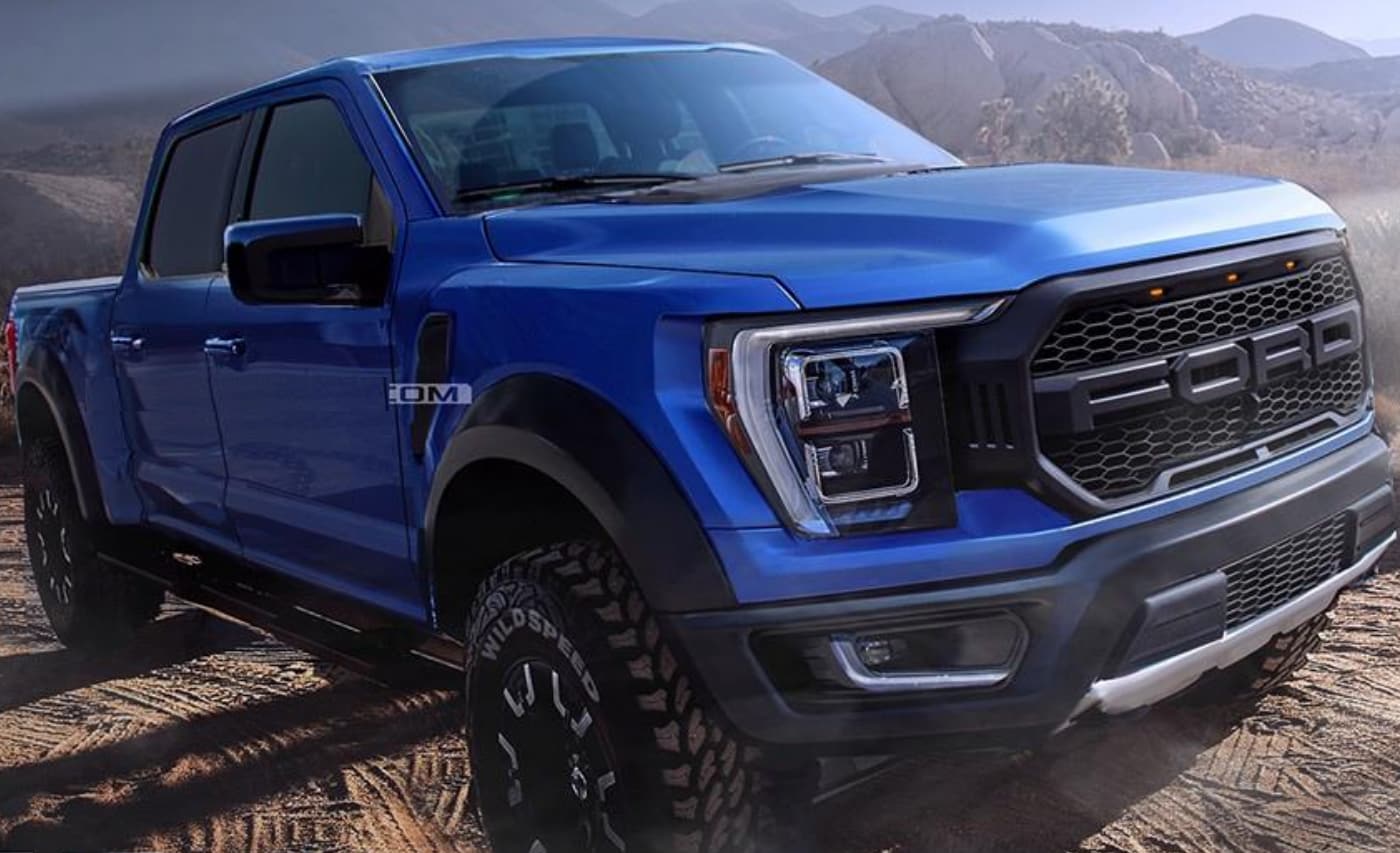 *Seen on f150gen14.com.
The Pinnacle of Off-Road Glory.
---
Everyone is interested in the latest 2021 Ford Raptor news, especially after the Raptor was left out of the recent 2021 F-150 reveal. Unfortunately, there's not a lot to go off of right now. At Phil Long Ford of Denver, we do have some of the latest information about the 2021 Ford Raptor, and we will continue to update our data as soon as it becomes available. Let's look closer at what's coming with the new Ford Raptor in 2021, including changes in performance, features, and the possibility of a Hybrid Raptor. We will examine exterior design updates, how the interior might look, and a peek at the dimensions.

View New Ford Raptor Inventory


2021 Ford Raptor Release Date
When is the new Ford Raptor coming out? As of now, the 2021 Ford F-150 Raptor is expected sometime early next year. New 2021 Raptor models should arrive shortly after the 2021 Ford F-150 goes on sale in October-November 2020. However, there should be more news about the update by the end of the year.


Schedule a New Ford Raptor Test Drive Today
2021 Ford Raptor Price & Cab Configurations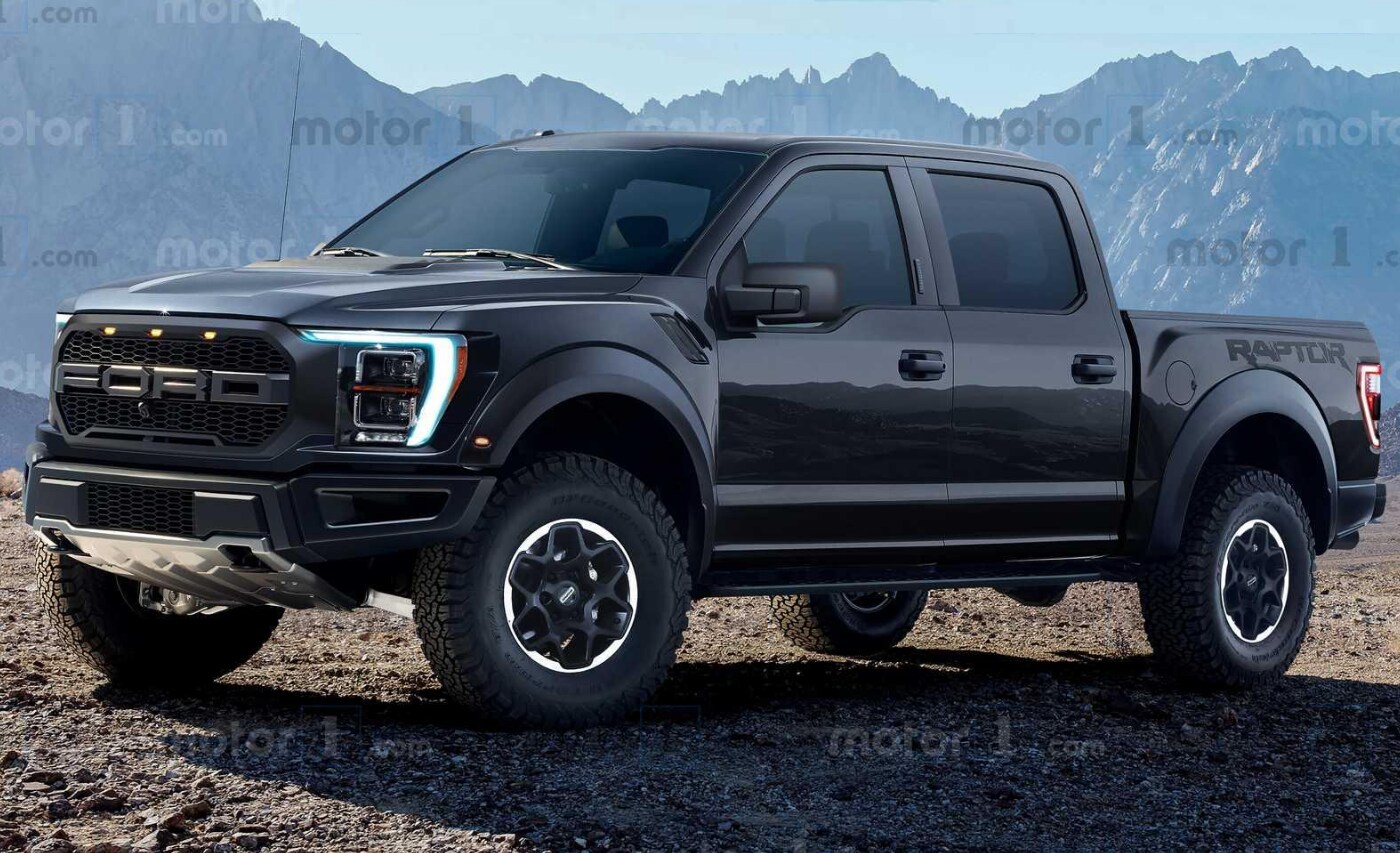 *2021 Ford Raptor artist rendering by Motor1.
We estimate the new 2021 Ford Raptor price to start around $55,455, but accurate pricing isn't available yet. With added technology, interior features, and a slight exterior update, it's likely to see a price increase over the 2020 Raptor ($53,455). Our current information suggests that the new Ford Raptor will still be available as either a SuperCab or SuperCrew cab configuration.


2021 Ford Raptor Engines & Powertrain
The standard Ford Raptor engine isn't scheduled to change in 2021. That means you can still expect the High-Output 450-horsepower twin-turbocharged 3.5-liter EcoBoost V6 engine under the hood. This F-150 Raptor engine includes 510 pound-feet of torque, a paddle-shifted ten-speed automatic transmission, plus standard four-wheel-drive. With the 2021 F-150 getting a brand-new hybrid powertrain, it's possible that the Raptor could include a mild-hybrid setup.

View New Ford Raptor Inventory


2021 Ford Raptor: Will there be a Hybrid/Electric Powertrain?
We know that there will be a 2021 F-150 hybrid option but are unsure right now of the opportunity to buy a Ford F-150 Raptor hybrid model.  An electric powertrain is unlikely for any Raptor model until we see an all-electric F-150 debut, which might not be until 2022 or later. We will provide more information as it becomes available.


2021 Ford Raptor: Will there be a V8 Engine?
We know that the new Raptor should include the same V6 engine as the previous model. However, enthusiasts want the company to include a 2021 Ford Raptor V8 option as well. The 6.2L V8 was available on older SVT Raptor models dating back to 2014, and even though the 3.5L EcoBoost V6 is more powerful, fans still loved that V8 engine. Thankfully, the Blue Oval has a new 7.3-liter V8 that would work well, but we aren't sure if they will offer it as an option with the F-150 Raptor. If available, it could change the capability of the new Raptor and change the way it performs overall.


2021 Ford Raptor Performance & Drive Modes
The 2021 Ford Raptor should still provide 15/18 mpg, as the previous model does. It can also tow up to 8,000 pounds when properly equipped. Plus, it can haul up to 1,200 pounds. All of this remains the same, moving forward into 2021. The Terrain Management System comes with seven selectable driving modes, including Normal, Sport, Tow/Haul, Slippery, Rock Crawl, Deep Snow/Sand, and Baja. It will be interesting to see whether or not Ford brings their new G.O.A.T. terrain management system, seen on the new 2021 Ford Bronco, and the updated Trail Control Assist to the upcoming 2021 Ford Raptor. Only time will tell.

View New Ford Raptor Inventory


2021 Ford Raptor Off-Road Specs
The Ford Raptor is designed for off-road travel, and that won't change in 2021. New Ford Raptors come with a long-travel suspension, oversized tires, plus a limited-slip front differential. Other substantial upgrades include longer suspension travel and a wider track, upgraded shocks, higher ground clearance, and optional front-axle Torsen differential and bead-lock wheels.


2021 Ford Raptor Interior Design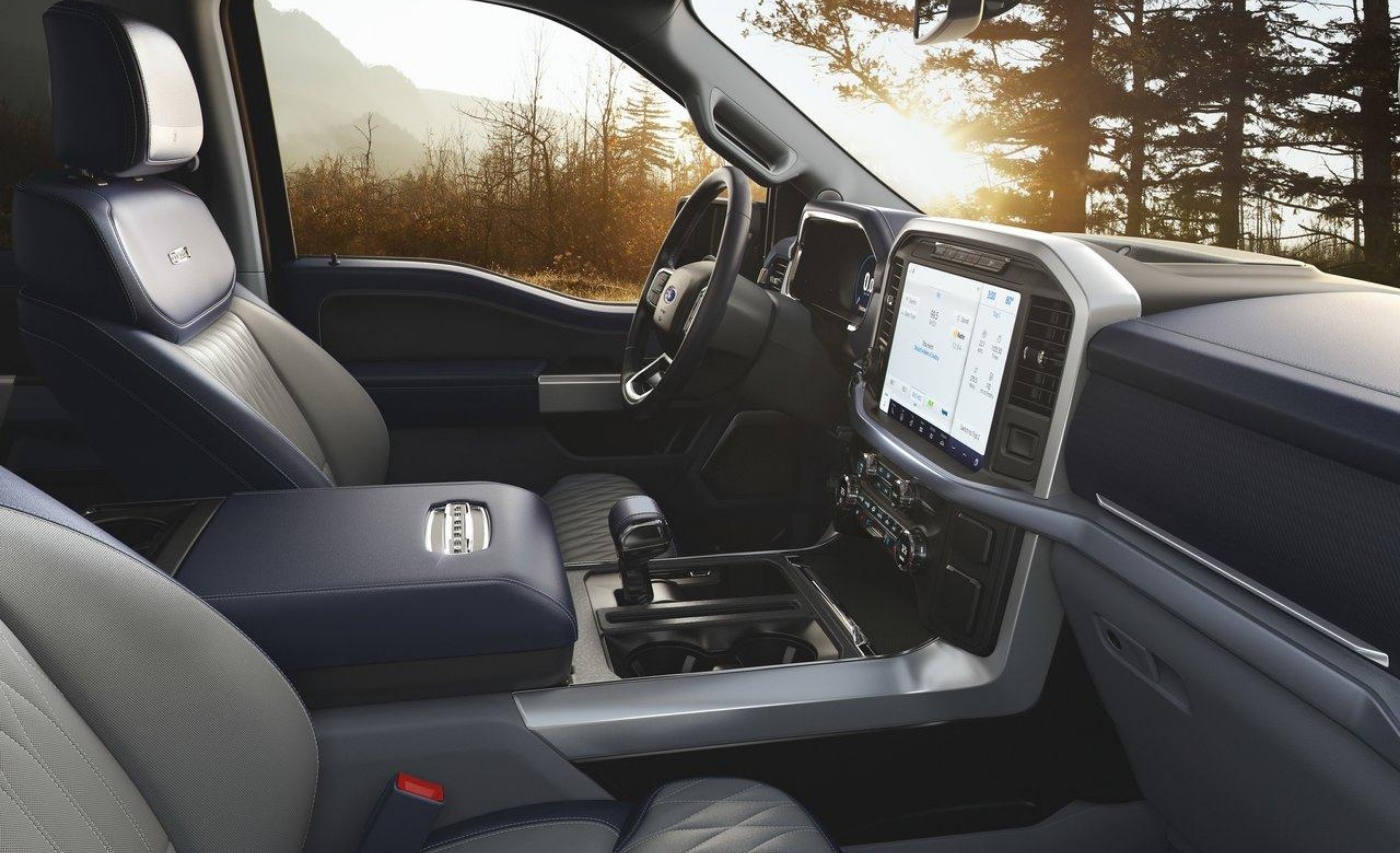 *2021 Ford F-150 Limited interior shown.
The 2021 Ford Raptor is going to feature the same overall interior design as the previous model but should include several interior updates that debuted with the 2021 F-150. Look for an Interior Work Surface in the center console and the Max Recline Seats, which allow the seats to fold completely flat for a quick nap. We expect the new Raptor interior to closely resemble the interior of the 2021 F-150 Platinum and Limited models, but instead of Platinum/Limited badging, you will see Raptor badges. There should be a unique "Raptor" startup animation screen as well. The Raptor currently comes standard with an eight-inch touchscreen, the SYNC 4 infotainment system, a Wi-Fi hot spot, Android Auto, and Apple CarPlay.


2021 Ford Raptor Exterior Appearance
The 2021 Ford Raptor comes with a 5.5-foot cargo bed that might also offer the multifunctional tailgate and onboard power system. Depending on what configuration you choose, you can expect Raptor measurements of 220-251″ L x 80-86″ W x 76-79″ H. Additionally, expect the Ford truck to come complete with 17-inch wheels and large off-road tires. It would be fitting to see similar 35-inch tires that are set to debut with the new Bronco.


2021 Ford Raptor Changes: Is this a Redesign Year?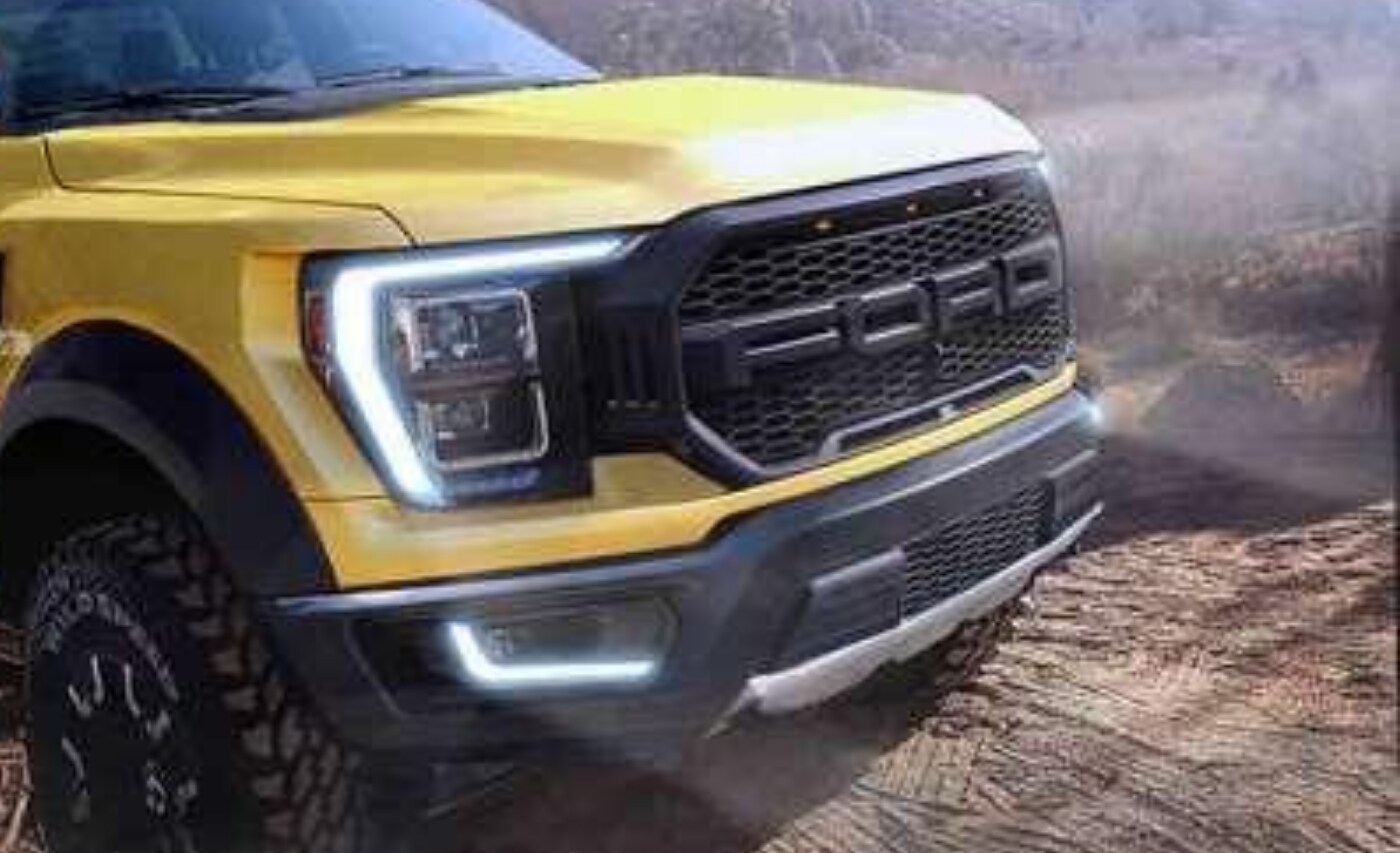 We know that a redesign is in the works for a 2021 Ford Raptor, but we don't know yet what that includes. That could mean that Ford is changing the exterior design, interior features, or adding another engine option, like the V8 or the 3.5L PowerBoost full-hybrid engine. The only exterior design change with the 2021 Raptor will most likely be seen in the front fascia and headlights, just like the 2021 F-150. As we get more information about a Raptor redesign, we will update you with the latest.

View New Ford Raptor Inventory


About the 2020 Ford Raptor in Denver, CO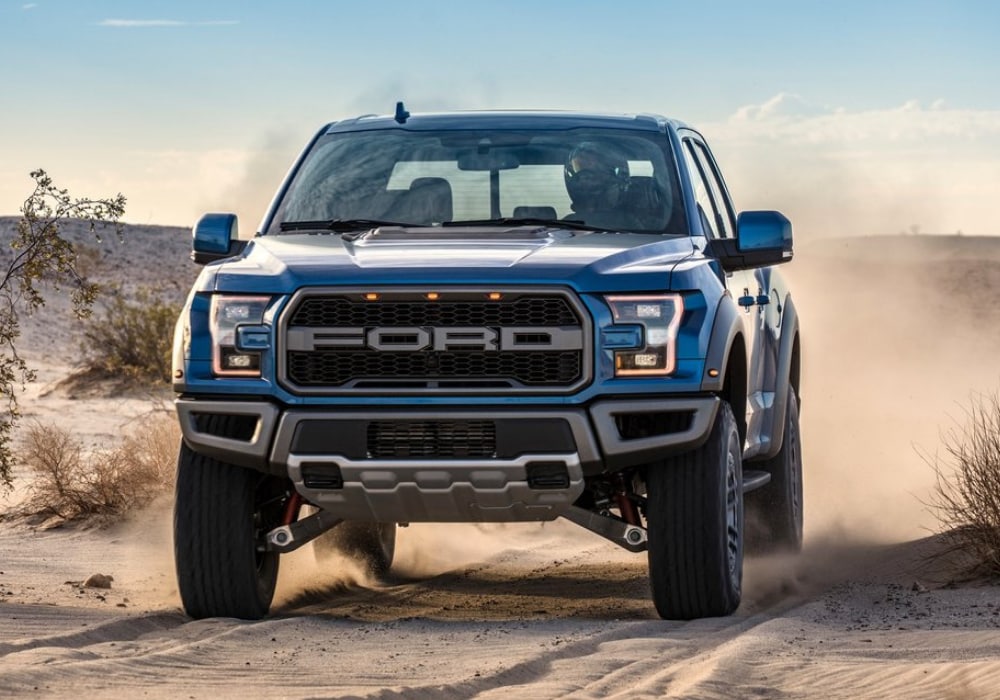 The 2020 Ford Raptor is set to dominate the competition alongside the 2020 Ford F-150. It comes with a commanding presence, wide body and all-terrain tires. Nothing major has changed aesthetically for the new Ford Raptor lineup, but there's a lot to love. At Phil Long Ford Denver, we have all recent news on the 2020 Ford Raptor specs. Let's start with the new Ford Raptor price. Since there's not that much changing for the 2020 year, the price remains close to what it is now. The starting price of the 2020 Ford Raptor is $53,455.
View New Ford Raptor Inventory


2020 Ford Raptor Release Date
The2019 Ford Raptorwent on sale at the end of last year. Following the same trend, we expected the 2020 Ford Raptor to hit Ford dealerships closer to the end of 2019. The 2020 Ford Raptor was released in late 2019. It was on sale just in time for the holidays. Ford updated their website in October 2019 to reflect the 2020 F-150 instead of 2019 giving us a closer look at the new Ford Raptor. That meant that the 2020 Ford Raptor would be here soon.


2020 Ford Raptor Cab Configurations
The 2020 F-150 Raptor has 2 available body cab styles. The Ford Raptor SuperCab and Ford Raptor SuperCrew. Both cab styles have room for 5-6 people. A SuperCrew Raptor offers 3.5 feet of rear-seat legroom, making it the most spacious interior cab option.


2020 Ford Raptor Engine Options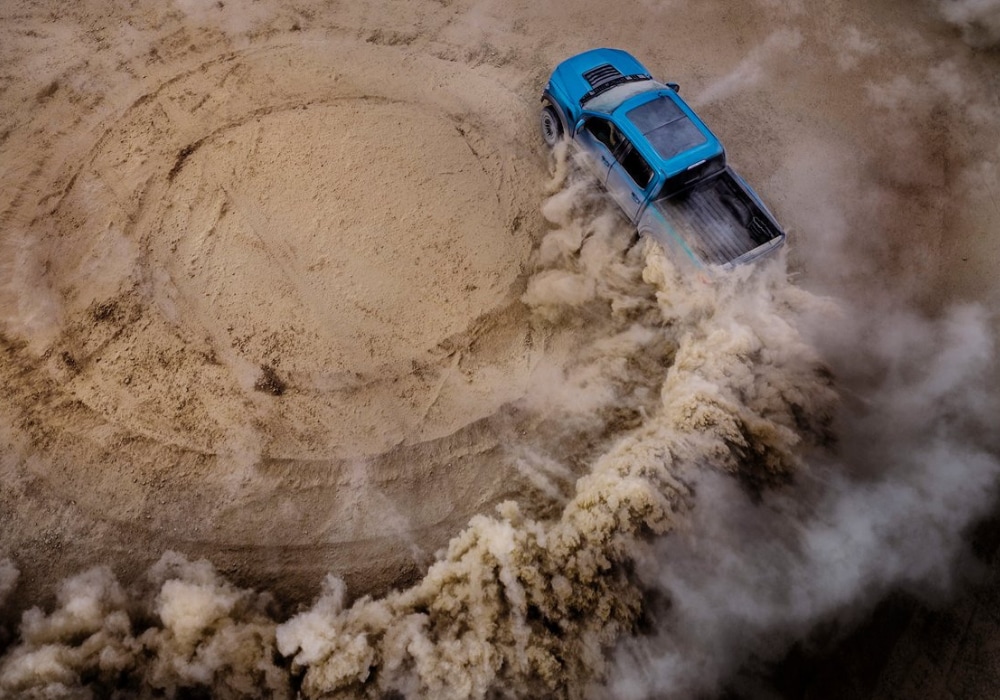 The 2020 Ford Raptor features a twin-turbocharged high-output 3.5L EcoBoost V6 engine that dishes out 450 horsepower and 510 lb-ft of torque. This Ford Raptor engine pairs to a paddle-shifted 10-speed automatic transmission to offer a smooth performance both on and off-road.

2020 Ford F-150 Raptor Performance
The 2020 Ford Raptor is a capable truck. We expect the Ford Raptor towing capacity to be up to 8,000 pounds with a payload rating of around 1,200 lbs. The new Ford Raptor won't struggle to produce decent mpg numbers either for such a high-performance full-size truck. It's currently estimated at 18 mpg on the highway, which is great once you examine the strength of the engine and what is needed to power such a beast.


2020 Ford Raptor Off-Road Specs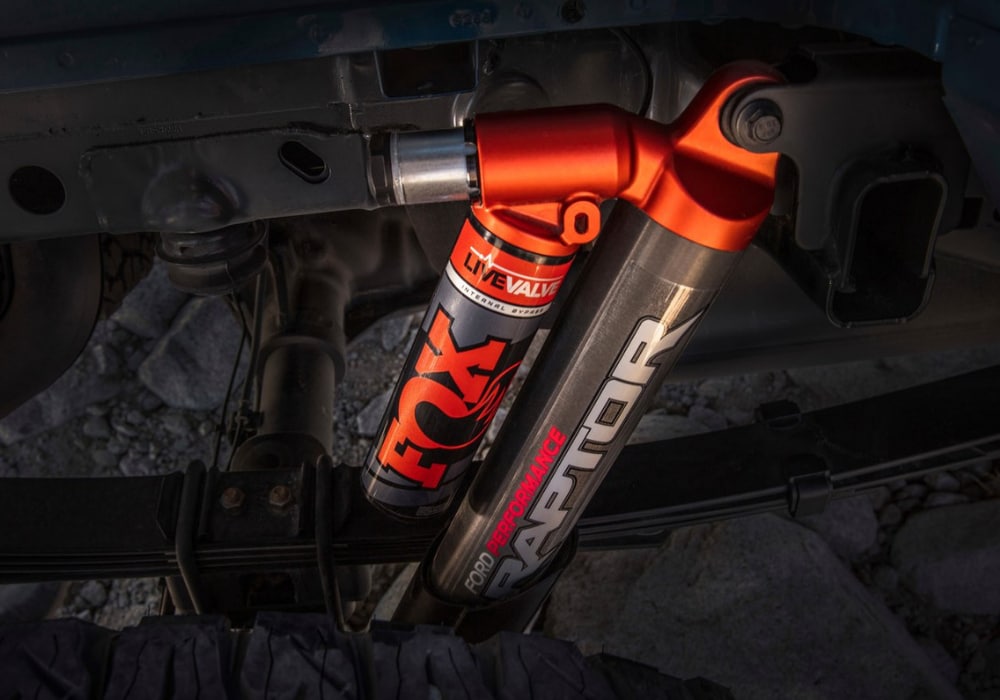 If you plan on having the 2020 Ford Raptor for off-road adventures, you won't be disappointed. It includes 4WD, skid plates, a locking rear differential and off-road racing suspension enhanced by FOX live valve shocks with Trail Control and a Terrain Management System. It's also possible to upgrade some of the components for even further performance.


2020 Ford Raptor Driving Modes
If nothing changes with the 2020 Ford Raptor, we can expect access to all 3 major driving modes: Normal, Sport, and Off-Road. These main categories consist of more specialized subsequent driving modes such as Tow/Haul, Snow/Wet, Baja, Rock Crawl, and Mud/Sand. These driving modes have been so popular that Ford has included them since the start of the second generation of Ford Raptors that started back in 2017. All of these offer complete customization, so you get the ride you hoped for on any road condition.


2020 Ford Raptor Interior Design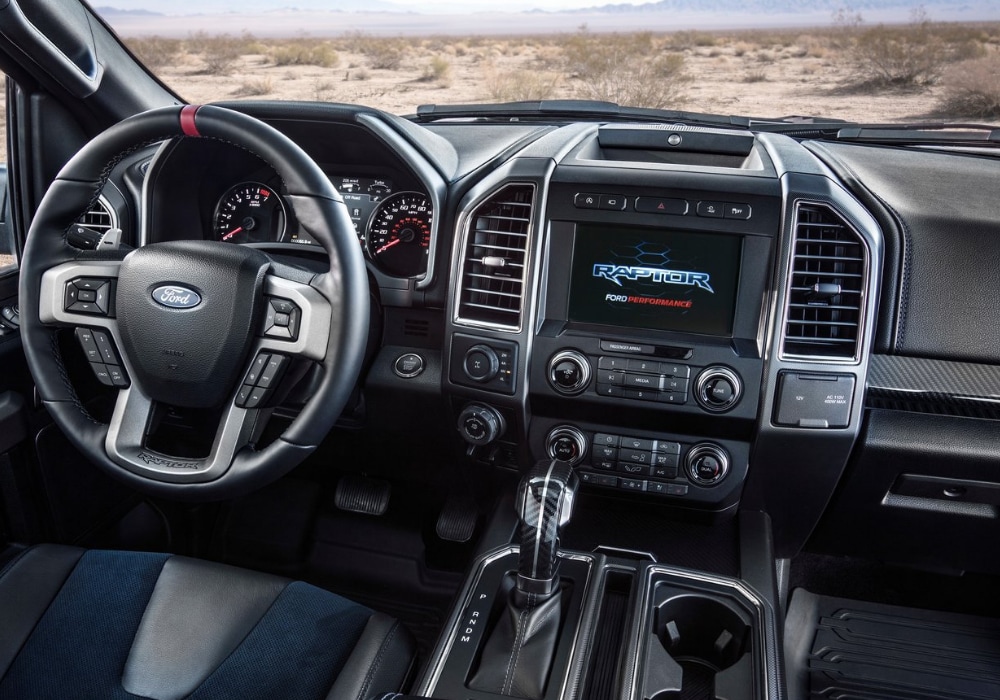 The 2020 Ford Raptor provides plenty of interior comforts, no matter how long the journey or how rough that off-road trail is. It comes with Ford SYNC 3, Apple CarPlay and Android Auto. Add on the cooled and heated front seats for maximum enjoyment in any weather. Standard safety features include a blind-spot monitor, rear cross-traffic alert, lane-keeping assist and lane-departure warning. We expect to see a good safety rating on the new Ford F-150 Raptor with the help of all of this technology.


2020 Ford Raptor Exterior
The 2020 Ford Raptor comes with a 5.5-ft cargo bed. This helps if you want to use your 2020 Ford F-150 Raptor to haul any necessary cargo. If you want to take advantage of a larger bed length option, you might want to consider a different F-150 trim level or look for a local auto body shop that could possibly make a custom truck bed.


2020 Ford Raptor Changes
The 2020 Ford Raptor remains mostly unchanged for the new model year. It does have updated adaptive Fox Racing dampers for increased performance. There is also the addition of three new exterior paint colors: Iconic Silver, Rapid Red and Lead Foot. You can find both the 2019 Ford F-150 Raptor and 2020 Ford Raptor at Phil Long Ford Denver. See 2020 vs. 2019 Ford Raptor here.

---
A Look Back at the 2017 Ford F-150 Raptor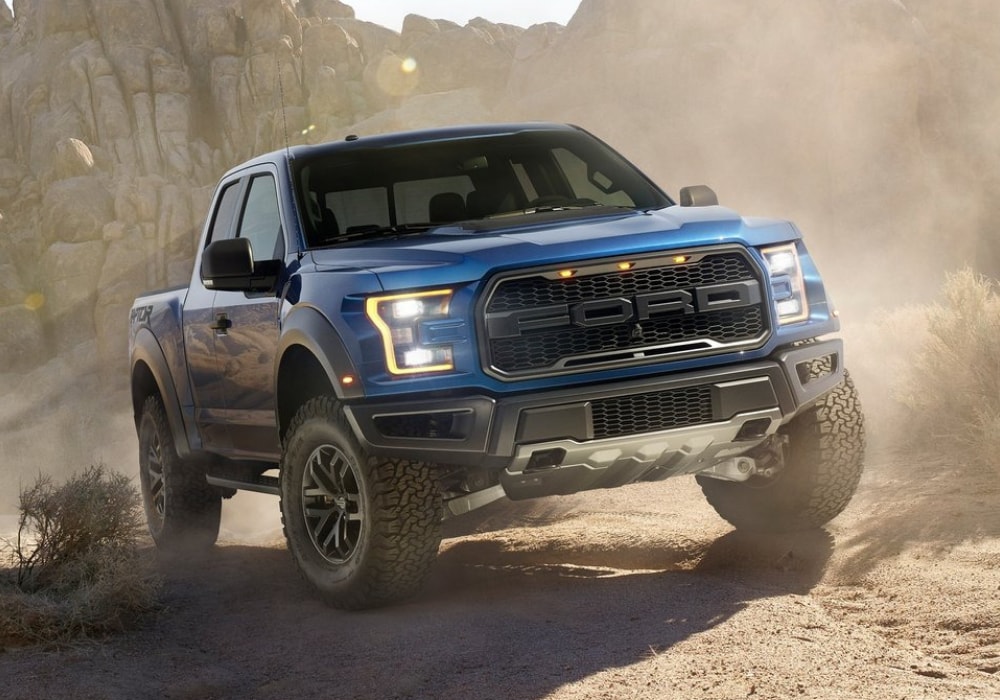 The year 2017 brought us so many wonderful things in the automotive world like the Ford Raptor F-150, as one of the fleets of new vehicles that had us quickly ditching our old and out dated ones. Among those exciting new vehicles of the time, there was the 2017
Ford F-150 Raptor
starting it's second generation with a brand new design. This year marked the release of an incredible powertrain with a 10-speed automatic transmission and a 3.5-liter twin-turbocharged V-6 with 450 horsepower. And if you didn't know already, the 2017 Ford Raptor offered 6 new driving modes to enhance your ride for those off-roading trips to the desert. People fell in love with this truck after just one ride.
Introduction of 6 New Driving Modes
The 2017 Ford Raptor introduced 6 driving modes dependent upon the type of earth you were intending to conquer. The driving modes were one of the most exciting parts about the new Raptor according to critics. The first mode options are Normalwhich is useful for daily trips around town, Sport for sharp turns through valleys, Weather for rainy or snowy weather, Mud/Sand for situations when mudslides happen, Rock Crawl to get your through the toughest off-roading trips, and Baja for high-speed desert drags at 100 miles per hour. Critics are a big fan of the Baja mode which when switched on from the wheel console controls shifts into 4x4 high. This pickup is meant to go faster, and the faster it goes, the quieter the cabin.


Speed Features
This 5,500-pound truck featured a dynamic new set of suspension and handling capabilities so you felt safe traveling at high speeds. Like it's F-series siblings, the Raptor has an all-aluminum body which helped it shed 500 pounds of weight. Ford also decided to add new 3-inch Fox Racing shocks that were 44 percent bigger and add 0.8 and 1.9 inches of suspension for the front and rear. For better control, there is a 9-stage bypass damping and a hydraulic bump to keep you from bottoming out and help keep the heat at bay. At lot of these same features still exist in new Ford Raptors today.


Ford Raptor Won 2017 Best Truck Award
The Raptor won the 2017 10 Best Trucks of the year award, and models nearly sold out. Every new vehicle in the full-size truck segment with a base price less that $80k were invited to get evaluated for the award. Votes were based on value, engagement level behind the wheel, and mission fulfillment.
Call or visit Phil Long Ford Denver today, and we'll take you out for the test drive you are craving.


New Ford Raptor for Sale in Denver, CO